We currently manufacture two sizes of spirit level, 6" (150mm) and 9" (225mm), based on traditional designs.
Both have full length upper brass plate and lower brass tipped ends. The body is made from the best quality rosewood.
Specifications:
Code
Description
21a
6" Rosewood spirit level
21b
9" Rosewood spirit level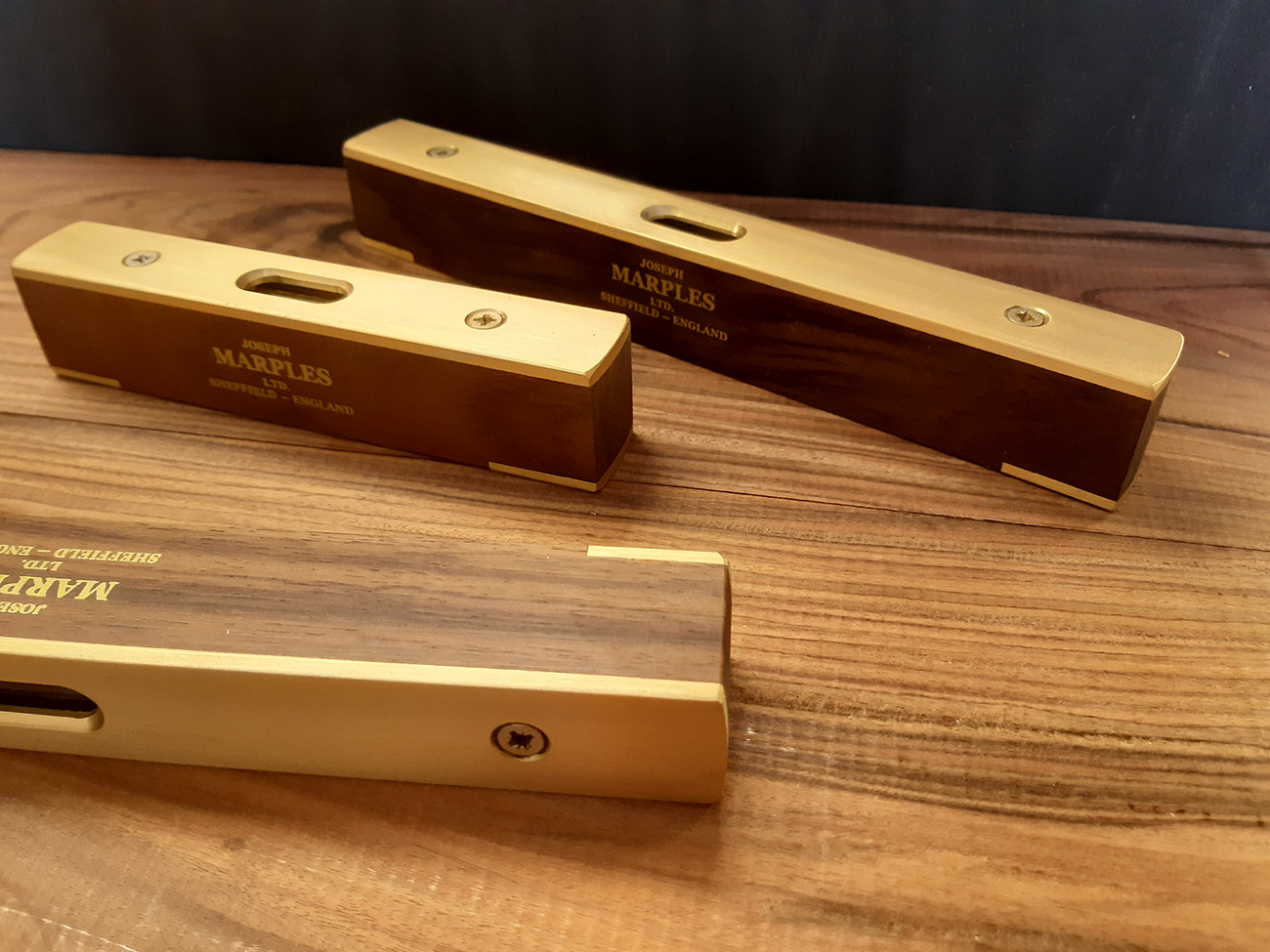 Other Woodworking Tools from Marples
Tools Used In Joinery Work – including Miniature Marking & Measuring Tools, Bradawls, Gimlets and Padsaws (& Blades) Marking Knives, Mallets, Pozidrives / Screwdrivers, Tack lifts and Spirit Levels.
This is only a selection of quality tools we supply – please get in touch with any special requirements or enquiries.