About Joseph Marples Ltd.
Joiners Hand Tool Manufacturer in Sheffield UK since 1840 –  Craftsmen's Tools of Quality.
In the 1840s Joseph Marples was one of several 'Marples' (most of which were related) in Sheffield manufacturing joiners tools, such as brass inlaid rosewood & ebony braces, boxwood spokeshaves, beech planes, gauges and squares.
The business has remained within the family to this date, and has been based in Sheffield since those early days. Although modern technology has been used in some instances, many of the traditions of manufacturing fine hand tools has remained the same using selected materials and hand finishing, indeed the same threads are used in the gauges as were used over 100 years ago.
It is evident that many Sheffield-made tools are stamped with brand names of commercial companies from elsewhere. This practice tends to obscure the fact that Sheffield in general – and Joseph Marples in particular – still plays a major part in the manufacture of high quality joiners tools.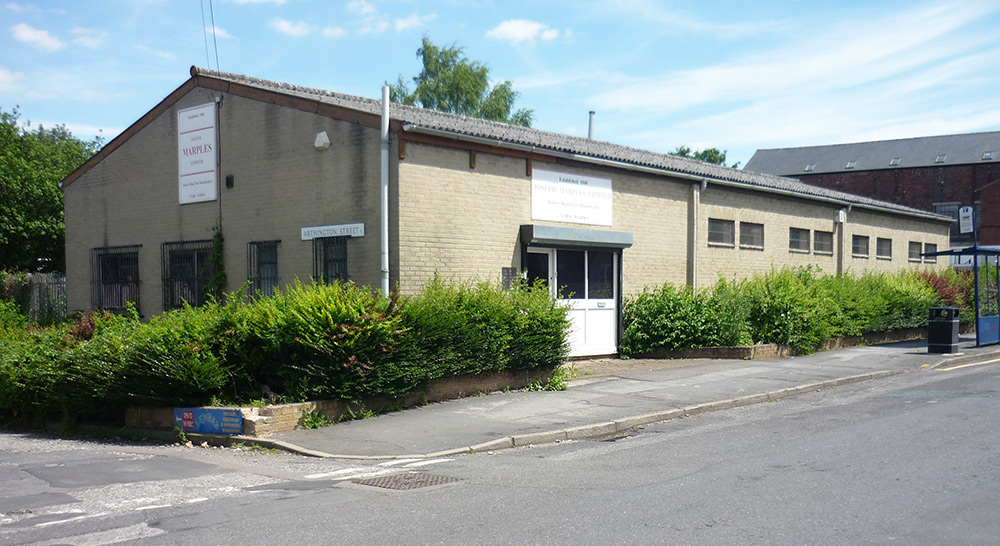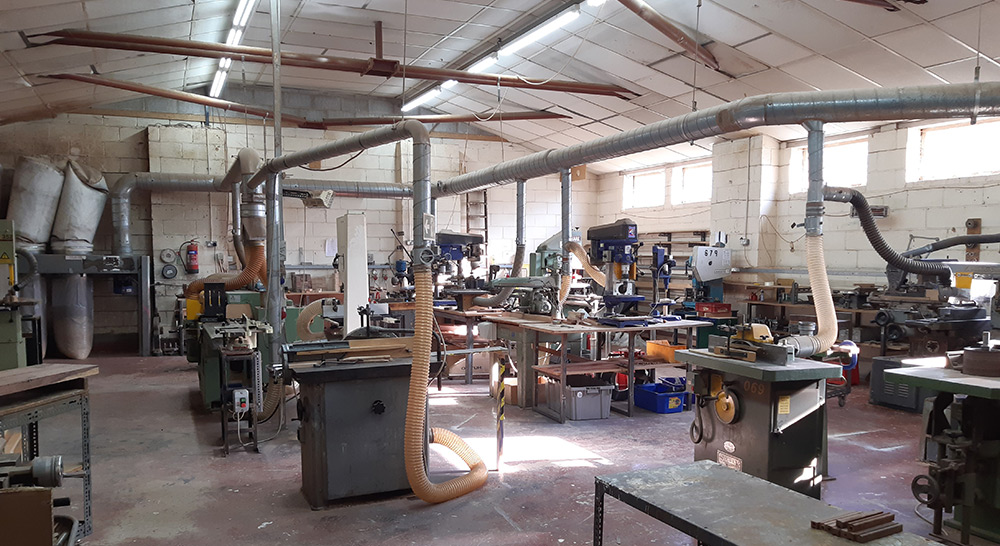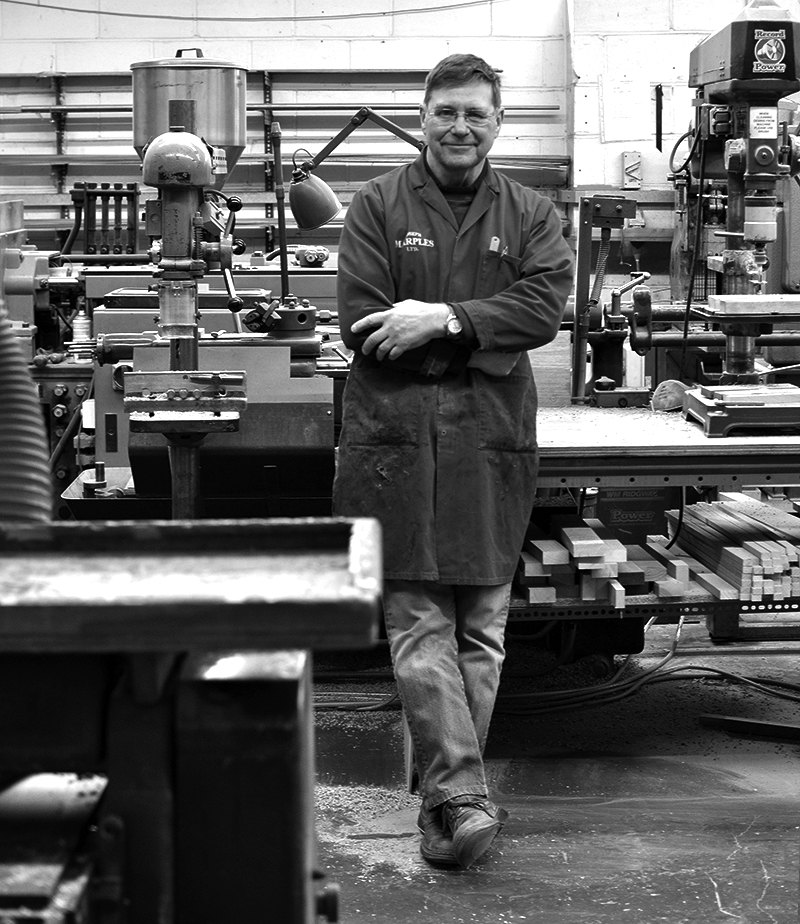 In October 2001, we relocated the company to a new purpose built factory, and have reintroduced the old Corporate mark, 'Trial 1' on a special, superb quality selection of tools.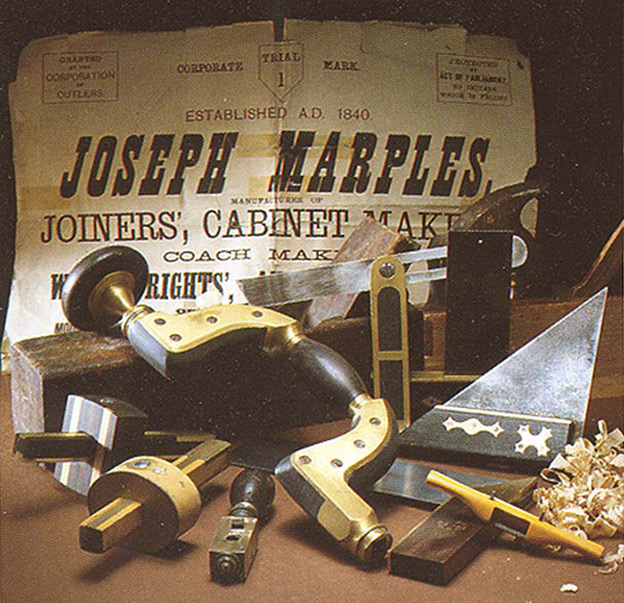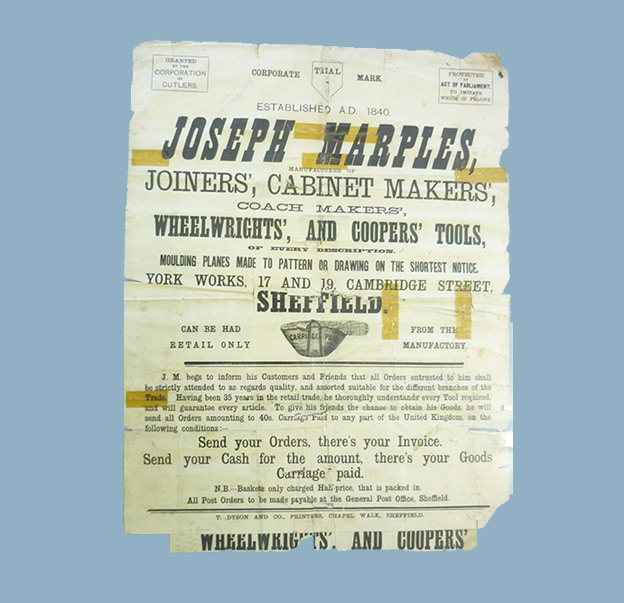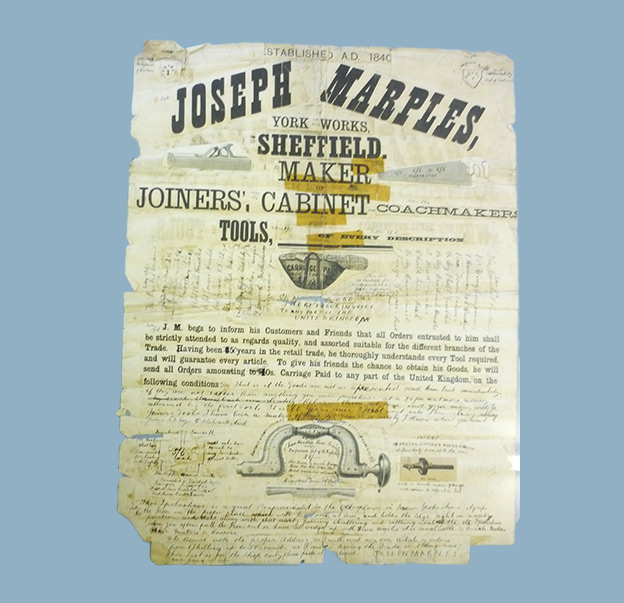 Our old advertising posters / flyers, taken from the archives.
A potted history …
The earliest recorded (so far) mention of 'Marples' is around the 1540s, in Baslow, Derbyshire. There the family stayed until about 1750, when they moved to Sheffield. The years 1772 & 1774 saw the birth of two sons, William & Robert, both of whom were listed as Joiners tool makers. William's son, William (b. 1809) was most likely the founder of the firm William Marples & Sons (also joined by George Marples), later becoming Record Marples. The other son Robert (b. 1801), produced the first of the long line of Joseph Marples (b. 1801). This Joseph being the founder of our company in 1840. During this period there were no less than seven Marples' companies operating out of Sheffield, all somehow being related, very confusing.
The earliest of our factories was called York Works, and produced principally framed braces, one design was called the 'Trial 1 Brace' referring to the firms corporate mark. Since then a succession of Joseph's have owned the company:
Joseph (b. 1834), Jos.Cooper (b. 1864), Jos. Edward (b. 1894), Jos. Ronald (b. 1924) and currently (me) Jos. Anthony (b. 1956), whether my son Jos. Samuel (b.1996) takes on the company remains to be seen!